BISHNUPUR - A TOUR TO TRADITION OF TERRACOTTA AND TEMPLES

Bishnupur is a town in the eastern part of India which has played many significant roles in Indian art, craft, cultural and political history. It's also known as the temple city of West Bengal, a culturally enriched state of India. Bishnupur Gharana of Indian classical music has awarded us so many imperishable artists and an undeniable dimension in Indian musical history. Baluchari silk sarees of Bishnupur are also very famous. Baluchari is a design pattern that is derived from the terracotta tiles of the Hindu temples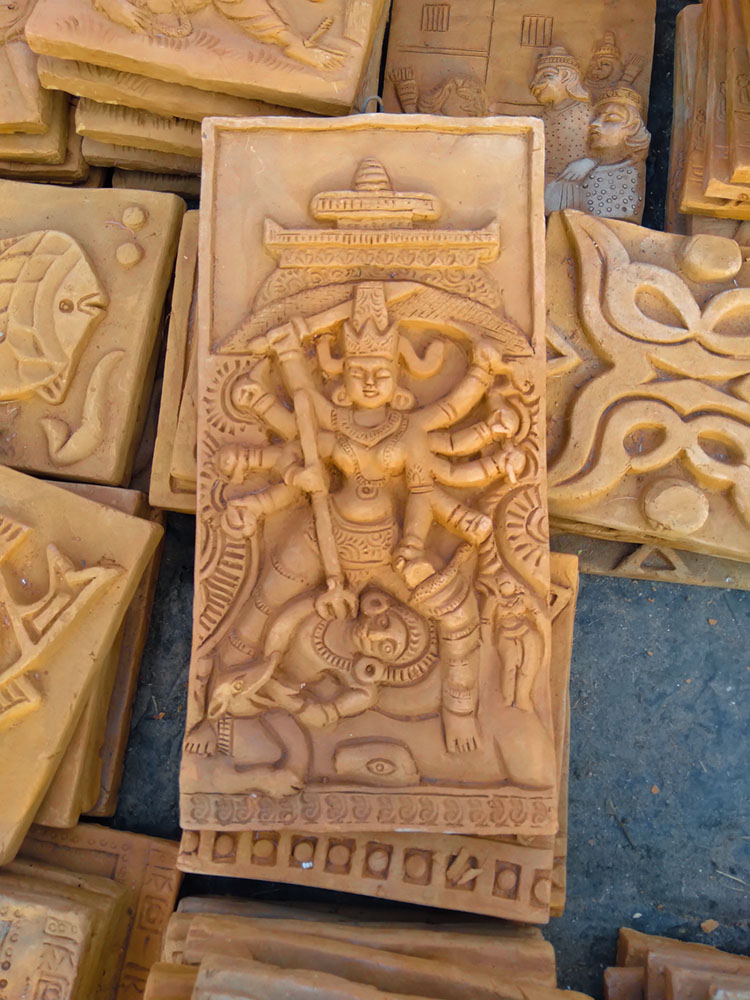 which are unique in architecture as well as the terracotta works. Terracotta tiles of Bishnupur tell mythological stories, stories of tribal and social lifestyles and the reflections could be seen in the Baluchari designs. Bishnupur has very distinctive art forms in many different dimensions, not only in terracotta, Baluchari and music but also in Ganjifa playing cards, conch shell crafts, bell metal crafts and stone carvings. Bishnupur was the capital of Mallabhum kings from the eighth century AD till the late medieval.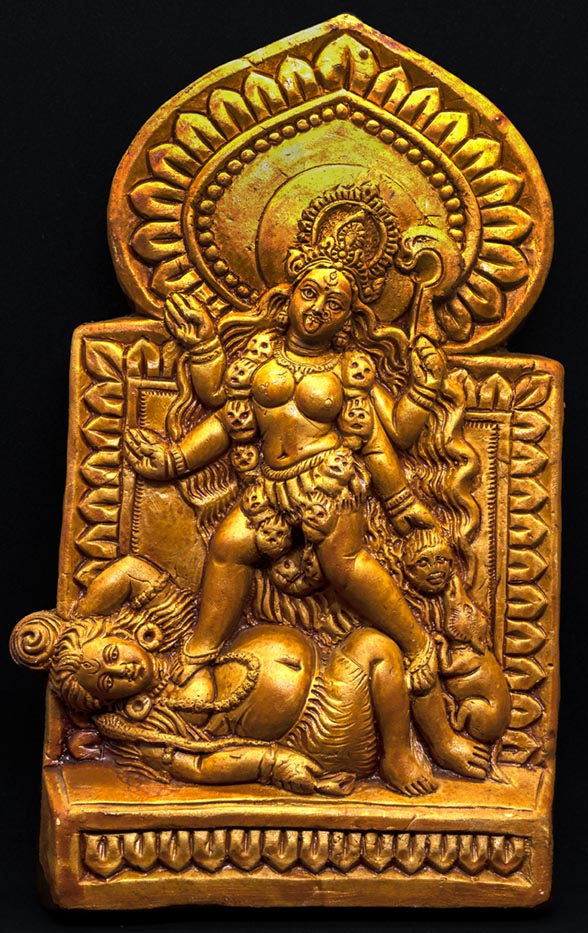 It will be difficult to cover all the arts and crafts of Bishnupur in a single article, so here we will try to focus on terracotta only.Terracotta is one of the basic crafts that human beings developed in the very early stage of civilization because of its easy availability and flexibility of the raw material which is clay. Terracotta has evolved from making daily need objects like basic potteries, toys, etc to a craft through which artists and artisans started telling stories. Talking about the terracotta of Bishnupur; like other Indian arts and crafts, it was about Hindu mythology, epics and other folk tales. Ev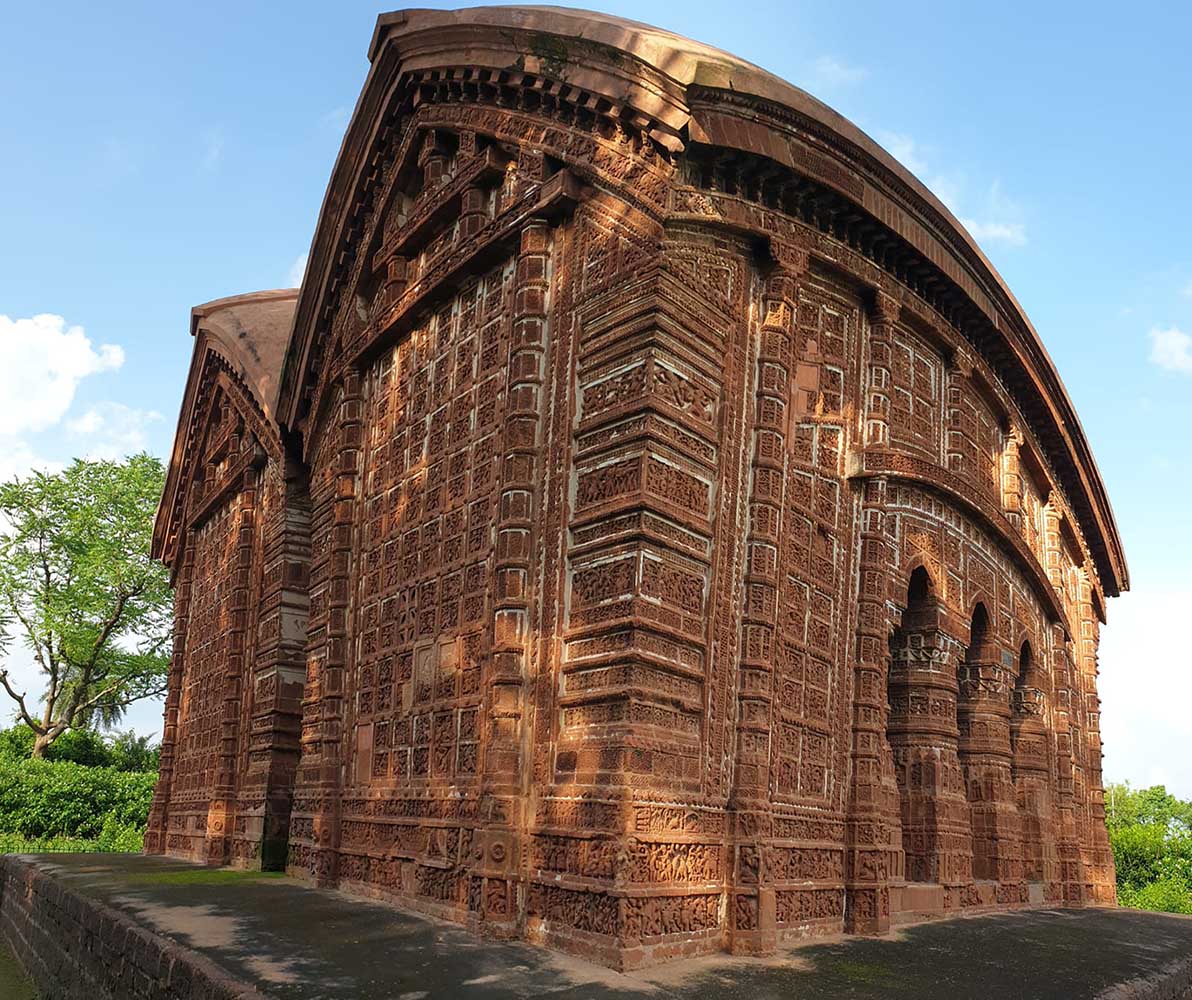 ery wall of the ancient temples in Bishnupur is like illustrations of Hindu mythology with terracotta; they are readable and can be flicked through those great epics. Sculptures of Hindu gods and goddesses are the most commonly seen terracotta work in and around Bishnupur, but the most popular terracotta art of Bishnupur is terracotta horses and elephants. Over time, this Indian folk art started telling stories of tribal and social lifestyles and over the last few decades, terracotta artists started making modern sculpture arts that are silently making their presence in the drawing rooms and other corners of the house as home decor elements.


What are the steps of making a terracotta art piece from raw clay?
Collecting the right kind of clay for terracotta work is the very first step.
Refining the raw clay is one of the most important parts of crafting terracotta which includes removing unwanted impurities and adding other materials which can affect the longevity, color and other important properties of the final works.
Once the clay is ready for work, artists give the clay its desired shape and size. In this stage, artists often use mold and other tools.
At the final stage, after molding to the appropriate shape, artists cook or bake them at a certain temperature for a certain time.
What is the lifespan of a terracotta artwork?
Of course, handling or using patterns is a major factor in the longevity of a terracotta work, but if we eliminate that factor; a terracotta piece can last hundreds or even thousands of years.
Who are some of the famous terracotta artists in Bishnupur?
Panchmura of the Bishnupur area is a village where almost every household is associated with terracotta art and there are so many famous artists around this village. Baul Karmakar and Buddhadeb Kumbhakar and so many other artists from Panchura own many awards.

From a traveller's view:
Being a historical capital of the Mallabhum kingdom, Bishnupur was and is a very progressive place. People of Bishnupur are well versed in education, health, culture, literature, art, craft and music. We could find modernization from workshops to business models. We are hopeful about the survival of their terracotta and other artworks.