GAMBHIRA- A FOLK BUT CONTEMPORARY COSPLAY
Gambhira is a cosplay festival. Folk music and local folk language is used in Gambhira cosplay so that villagers can deeply con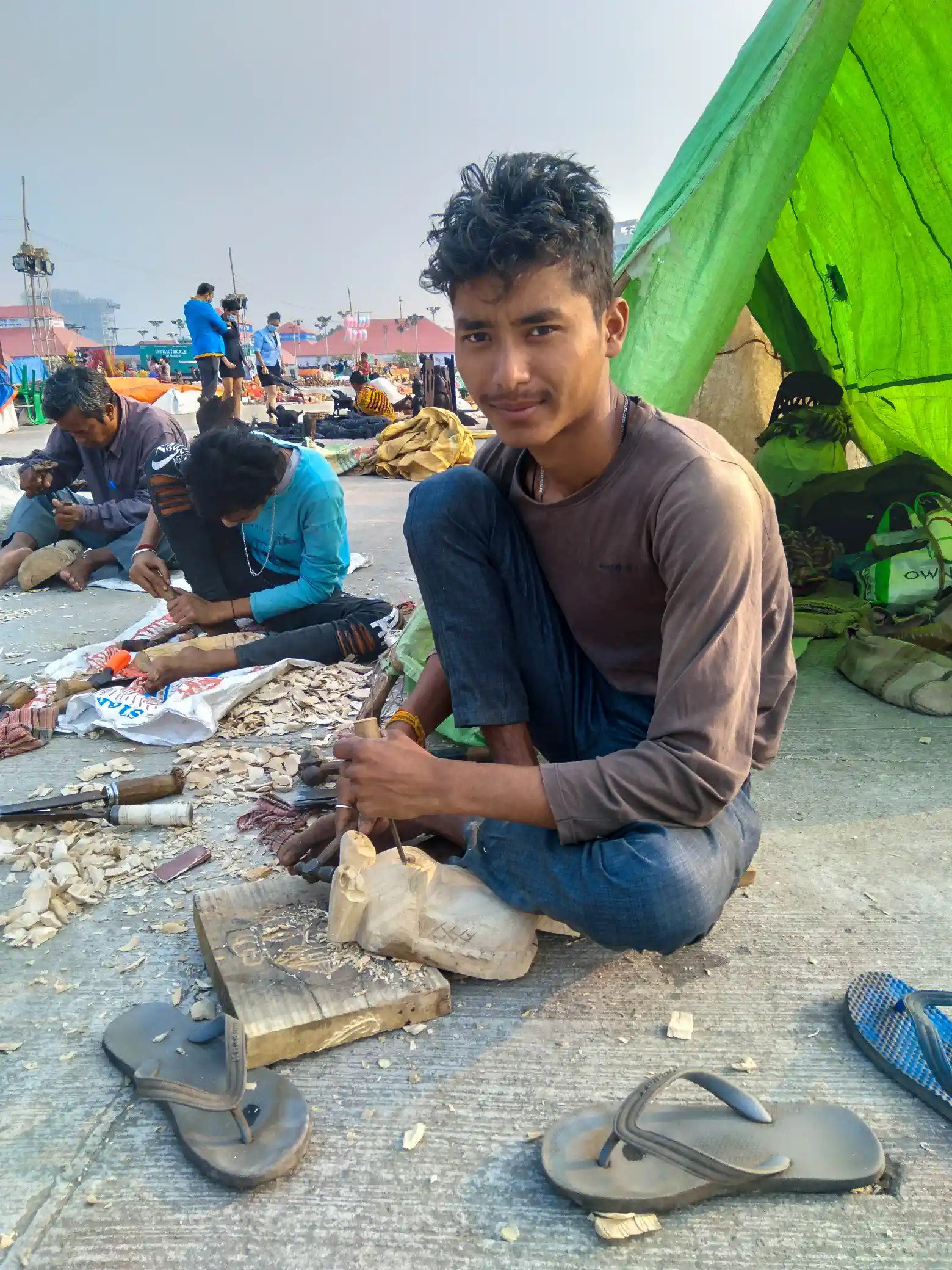 nect. Earlier Gambhira used to be simply humerus but now a days artists are using it for socioeconomic awareness.
What is the history of Gambhira?
It's more than 200 years old folk art. Gambhira means invitation; some scholars think the word Gambhira is originated from the lord Shiva (the god of destruction). Gambhira festival and cosplay is closely bound with Hindu God Shiva. So, Gambhira is an invitation to the lord Shiva from the devotees.
Major Gambhira festival celebration starts 3 days before Sankranthi (harvesting season) to invite good forces and drive out evil. This festival continues for 2 months but anyone can perform Gambhira anytime throughout the year.
Which materials are used to make Gambhira mask?
Gambhira cosplay mask is made out of a single piece of Gamari wood, then colored. Neem and fig woods are also used.
What is the life span of Gambhira mask?
Depends on maintenance, approx. 100 years.
What important things to note before purchase?

Weight of the mask is important. If you are buying this for cosplay and you want to wear it in different occasions then go for fig wood which may not last very long but light weight and easy to carry. But if you are buying for home decor or as a memento, then go for heavier woods. The best quality is Neem but very difficult to find. Gamari wood is also of good quality and most widely used.
The mask should be made of a single piece of wood.
What art and craft items should you collect?
Gambhira Kali mask is very popular.
Gambhira Narasingha masks look fibulas and a must collectible.
Famous artists of Gambhira?
Gambhira as a performing art has contributed to social awareness like other theatres. Freedom fighters of India used it strategically to connect with People. Some of Gambhira performers of the time of Indian independence movement are, Md. Sufi Rahman, Md Suleman, Jogendra Nath Chaudhuri, Biswanath Pandit and Gopinath Seth.
From a traveller's view:
There are different types of theatres and dramas that are being performed through a dance form; but the differences here are the level of energy in the performance that can directly impact on the audience and the difficulty of having a static facial expression which is carved on the mask. Having a static facial expression leads the performers to express different moods through the dance moves and the body languages. What we could remember a performing art like Gambhira is another tribal or folk dance of Indian called Chhau (
Read more
). In the period of information technological progress, digital contents are consuming the major part of our entertainment and art like Gambhira and Chhau are struggling to make a place in the digital jungle.
We encourage the world to come and experience the art before it gets annihilated. We are also hopeful that digitization of the performances can provide a second chance to survive the art and can earn lot of praise from you.