5 INTERESTING FACTS ABOUT INDIAN ARTS AND CRAFTS OF RAGHURAJPUR – BY MOLLISARTS

Raghurajpur is a small but heritage art village of Odisha which is carrying the traditions of several ancient Indian arts and crafts, and also the oldest form of odisi dance – Gotipua.
What are the art and craft items you should collect from Raghurajpur ?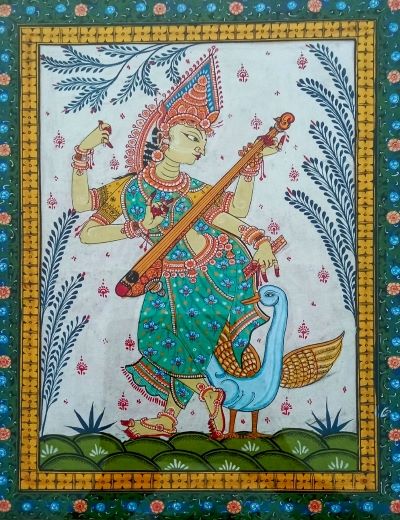 Every household here has a rich collection of artifacts like:
Pattachitras painted on cotton canvas.
Pictorials form of Hindu mythological stories painted on palm leaves.
Tussar paintings of Hindu deities. The lord Jagannath is widely worshiped in this area and can be find the influence of it. Some notable and famous forms of the god Jagannath's Tussar paintings are 'Raj besh', 'Barosringar besh', 'Nagarjun besh' etc.
Saura tribal paintings.
Papier Mache mask.
Paintings on coconut shells.
Bottle paintings.
Handmade toys.
There are many more collectible artifacts to explore in Raghurajpur.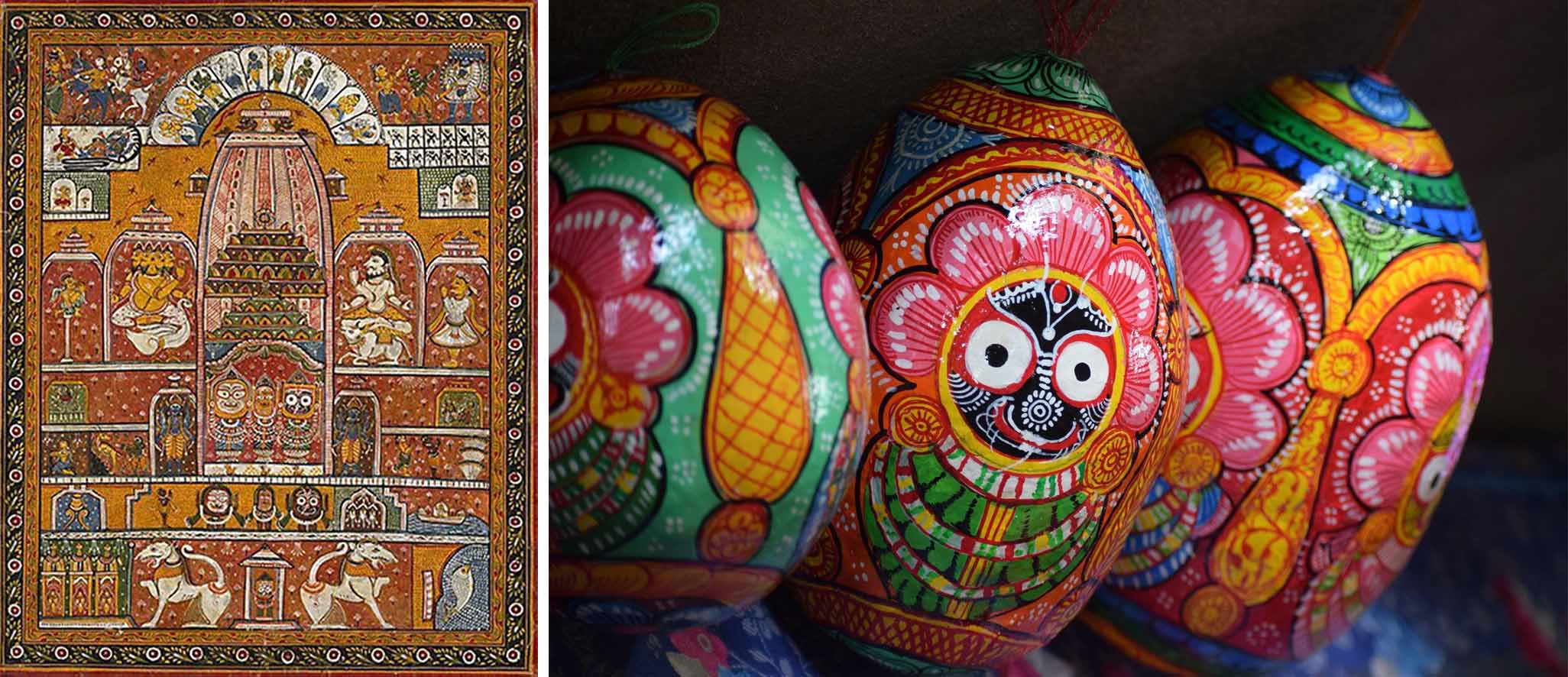 What are the important things to note before or during purchase?
There are some newly formed places which are also called as 'Raghurajpur village" in surrounding areas which are also good but not Raghurajpur. We highly recommend you to find the right place. To reach the original old Raghurajpur check a white temple and a brown welcome gate at the entrance (or watch a YouTube video☺).
There are around 120 families in Raghurajpur village. Only a few of them are working for the temple and drawing old authentic paintings as a family tradition in Guru Shishya Parampara. However, many artists beyond these households got national awards and Padma Bhushan for their intrinsic art work. Every household has their unique tradition (gharana) and you need to find yours because art cannot be defined by limits but with an open mind.
Please try to communicate with the artists and encourage them.
What are materials used to create these art and crafts?
Natural stone pigments and organic colours are used for palm leave paintings, Pattachitras and Tussar paintings. It takes 8-10 months on an average to complete a painting.
What are the life spans of these paintings?
Tussar paintings last approx. 50 years.
Pattachitras on cotton last more than 100 years.
Palm leave paintings can be intact for decades.

Who are some of the famous artists from Raghurajpur?
Many national award winner artists were born in this village.
Mr. Jagganath Mohapatra got president award for promoting Pattachitras all over the India. Padma Shri awardee Maguni Charan Das was the master of Gotipua dance.
Padma Vibhushan Guru Kelucharan Mohapatra gave a new life to Gotipua dance form through his lifelong research. He also created Pattachitras which are ageless.
Every member of this heritage art village is an artist indeed.
From a traveller's view:
While walking through the small village pathway, we found each wall of this village is a mural depicting Hindu mythology art of Hindu god and goddess and telling a story of the artist's journey to the enlightenment.
This village is a must visit place and a heaven for Indian art and craft collectors undoubtedly.